Hi, I'm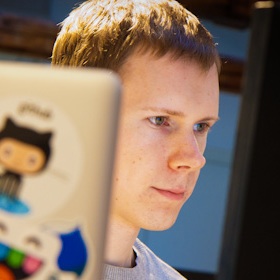 Pelle Wessman. I live in Malmö, Sweden.
I'm a full-stack web developer and an open source contributor.
I admire collaboration, open processes and those who gets things done.
I tweet, I plus, I contribute code on GitHub and I occasionally blog. I'm also on LinkedIn and Stack Overflow.
I've previously worked at Bloglovin, Valtech, Flattr and Good Old.
Some of my personal projects are A WebMention Endpoint, RelSpider, Tema + some small Node.js modules.
I may at times be available for new projects.
If you need to contact me then you can do so at pelle@kodfabrik.se or, if it's urgent, +46 705-15 88 21.